Forest Bank introduces tough new security measures
May 10, 2021
Cracking down on contraband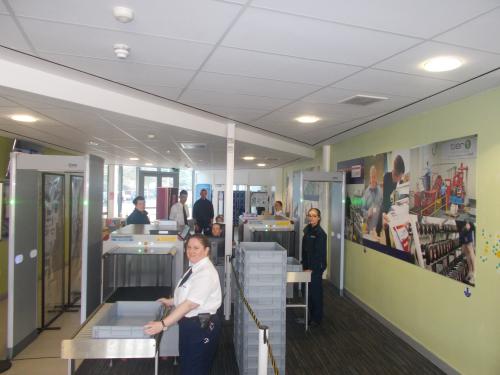 HMP Forest Bank Introduces Tough New Security Measures
HMP Forest Bank has introduced innovative new security measures to tackle the illicit smuggling of contraband items including drugs, phones and weapons.
The installation comes as part of a £100 million Government package to bolster security and crackdown on organised crime behind bars - activity which can fuel violence and self-harm.
Airport-style security, including X-ray baggage scanners, body scanners and metal detection equipment will step-up the searching of staff and visitors on entry to the Sodexo operated prison. Additional, dedicated gate staff including trained dog handlers will further improve overall prison security and safety.
Matt Spencer, Director at HMP Forest Bank said: "Contraband is a complex issue, posing significant risks to prisoners, staff and the public.
"As one of the largest, busiest and most complex prisons in the country, we deal with significant security challenges on a daily basis. We are constantly reviewing and updating our activities to respond to the frequently changing factors driving violence and self-harm.
"This welcome investment in the latest security measure at prison entry points will support our existing and future operations which are designed to stamp out corruption and illegal activity."
The specialist gate security is being funded from the government's announced £2.75 billion package to transform the prison estate. This includes:
£100 million to bolster prison security – with the new enhanced gate security and digital forensics facility, alongside tough airport-style security and phone-blocking technology to clamp down on violence, self-harm and crime behind bars

£2.5 billion to provide 10,000 additional prison places and create modern, efficient prisons that rehabilitate offenders, reduce reoffending and keep the public safe

£156 million for pressing maintenance to create safe and decent conditions for offender rehabilitation
Visits will resume at HMP Forest Bank tomorrow (Tuesday11 May). All visitors are advised to check the visits area of the website for further advice and guidance prior to arrival at the prison.